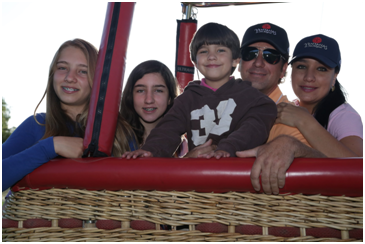 Live the life you imagined!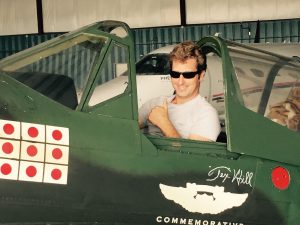 Mission Aviation brings Science, freedom, beauty, adventure for God's Glory: what more could you ask of life?
God's purpose for us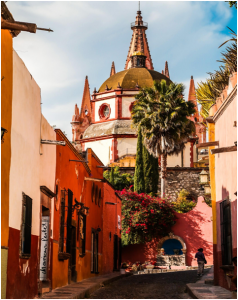 Dear Friends,
What a joy is it for me to inform you about a new chapter in our lives. Our goal is to do missionary work in the United States. Mexico, Central, and South America through Missionary Aviation. I hope that you will take time to hear the story of God's direction and the passion of our hearts to serve a greater cause.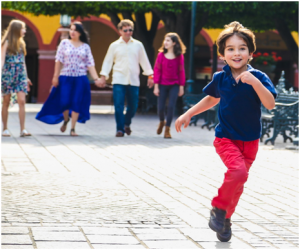 My wife Paulina and my three children, Anyelina, Sophia and Mateo were born and raised in a colonial-era city in Mexico's central highlands, "San Miguel de Allende, Guanajuato", a world-renowned tourist destination. Known for its baroque Spanish architecture, thriving arts scene, cultural festivals.
The heart of Mexico and historical importance for the country's declaration of independence. San Miguel is a unique place unlike no other in the world.

I (Benjamin) was born January 11th, 1975 in "La Colonia Tovar" – A Picturesque German Alpine Village in Venezuela where I lived until the age of 4. My family moved to California, USA and at the age of 8, we moved to Mexico. A place I would call home for the next 30 years of my life.

Our children are bilingual in both English and Spanish, bi-cultural, and have a hunger to learn and grow in the word of God. We attend our local church New Hope – Assembly of God, participating all the youth activities and attend Hilldale School enrolled in Honor classes they excel in all their subject and are top in their class.  

It starts with a Dream
Since I was a young boy I was fascinated with electronics, computer technology, math, science, Architecture and anything that I could learn that would challenge me. I also always dreamed of becoming a pilot. I am fascinated by airplanes and helicopters. A passion that has always been in my heart and hopes to pass on to my children. A true heart for an adventure of the outdoors, I have always look to succeed in all everything I set my mind to. In 2011 I started my Hot Air Balloon pilot training and received my FAA Commercial Pilot certificate in 2014. It was not until 2015 that I made the decision to move to Muskogee, Oklahoma USA to continue my pilot training and become a Missionary Pilot, Aircraft Mechanic, and Flight Instructor.
"PERSEVERANCE "

What the mind can conceive and believe, it can achieve.

Youth are our future.
With a true desire and calling to motivate and inspire our youth, I am hosting an introduction to General Aviation seminar called "Path to Aviation". Teaching general aviation basics; different aircraft types, pilot radio talk, aerodynamics, and weather are some of the this we learn. I want to encourage and inspire career opportunities in aviation. Whether it be for missionary relief, Business flying, Law enforcement, Firefighting, Sightseeing, Air ambulance, News/traffic reporting, Agricultural, Disaster relief, or simply Recreational flying, being a pilot can much so much fun. There are also many career opportunities in the aviation field like Aircraft Maintenance Technician, Engineer, Flight Instructor, Air Ambulance Pilot Air Traffic Controller, Meteorologist, Airport Manager, Flight Operations Manager, Flight Attendant, Manufacturing/Fabrication, Sales and more.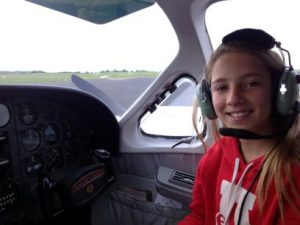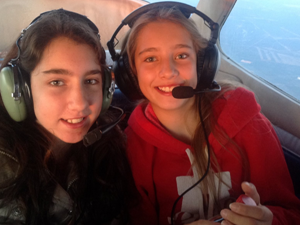 My Educational Goals.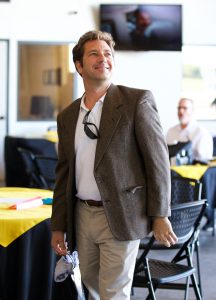 I have it in my heart to become a missionary pilot using aviation to travel more efficiently throughout the Americas. Through aviation, we can make better use of our time, safety and bring aid, provide missionary support to many ministries wherever there is a need.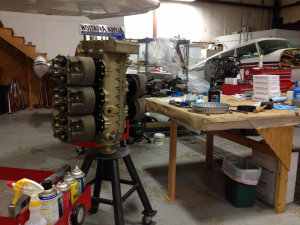 Becoming a Flight Instructor will make me not only a better pilot but giving me the opportunity to train others to become mission aviators.
It is also very important to become an Aircraft mechanic or A&P  (Airframe and Powerplant) So that I am able to maintain and repair aircraft in the field.
To achieve all my certification through the School Education Program with Alpha Aviation Mission Outreach Center Inc. I need to complete a 5-year training program in order to achieve my goals. A series of FAA certification starting with a Private, Instrument, Commercial ratings and multi-Engine while training to become a Licensed Aircraft Mechanic & Aircraft Inspector. The next step is to become a Certified Flight Instructor. All this can be achieved with hard work and determination.
---
Mission Statement:
To serve Christ by serving others through missionary aviation.
---
Vision Statement
To continue the necessary training to accomplish our vision God has given us.
To Train and become a Missionary Pilot through Alpha Aviation Mission Center Inc.
Prepare and obtain A&P – Licensed Aircraft Maintenance Technician
Prepare for additional flight ratings to further my experience as a pilot for the mission field.
Prepare and obtain my Certification fora Flight Instructor to train others to become pilots.
Encourage and introduce general aviation to youth with "Path to Aviation" seminar.
To develop relationships with other missionaries while participating on mission trips.
To serve as a missionary pilot wherever God Directs.
What is Alpha Aviation?
Alpha Aviation Mission Outreach Center Inc. is a Christian non-profit organization. AAMOC was founded for the purpose of training individuals to help support Christian organization through missionary aviation.
Our goal is to take a person who feels called by God to work as a missionary pilot and mechanic, and prepare them with the necessary qualifications to serve with other missionary organizations, or as an independent missionary.
Listed Below is an Informational Breakdown:
Provides instruction in aircraft maintenance through "on-the-job" training
Provides complete pilot training
Provides aircraft maintenance services to other aircraft, ministries and missionary for mission service.
Trains pilots in missionary operations.
Provides regular missions trips in support of missionaries and mission bases.
Transports personnel in support of missions.
Provides missionary support services
A nonprofit organization offering technical and light training.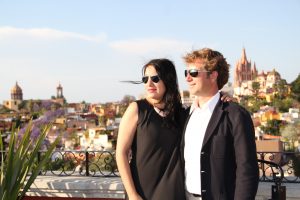 Opportunities to Co-Labor with Us
Becoming a Partner
Commit to pray for us daily.
Sending us your prayer needs.
Tell someone you know about us.
Invite us to speak at your Sunday School, Bible Study or Church service to share the vision for Missionary Aviators.
Sow a seed by supporting us monthly.
Give a special gift offering.
Give to charities that we support
Ways to Give
By Check: to Alpha Aviation Mission Outreach Center Inc. In the Memo please add my student ID 1501
PO Box 1622, Muskogee, OK 74403
Paypal: visit our website www.alphaaviation.org/give In the Memo please add my student ID 1501
Call as and we can assist you +1(918)781-3004
He calls his own sheep by name and leads them out.
John 10:3 (NIV)
Some of the Ministries we support.
| | | |
| --- | --- | --- |
| ID Code | Organization | Place |
| 377001 | Casa Hogar Santa Julia | San Miguel de Allende, Guanajuato, Mexico |
| 762201 | Ministerios Visión Internacional | Santiago de Querétaro, Qro México |
| 483251 | Church Perdon y Amistad www.perdonamistad.com/ | Puerto Vallarta, Jalisco México |
| 483091 | Children of the Dump | Puerto Vallarta, jalisco México |
| 860001 | Centro Cristiano Internacional Tabasco, Mex | Villahermosa, Tabasco México |
| 856341 | Faith Alive Fellowship | Sells, Arizona USA |
| 744031 | New Hope Assembly of God | Muskogee, OK USA |
| 744032 | Muskogee First Assembly | Muskogee, OK USA |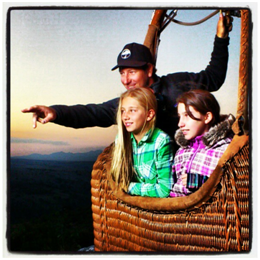 Serafin Family
TEL +1(918)781-3004
Student & Missionaries with:
Alpha Aviation Mission Outreach Center Inc.
PO Box 1622 Muskogee, OK 74402
TEL (479) 856-5000 Website: www.alphaaviation.org