Greetings Brothers and Sisters.  Randy and I pray you are well and prospering in everything the Lord has called you to.  We have been very busy doing Father's work.  I Pamela spent 3 weeks in Mexico from mid March until the first week of April.  I had the privilege of visiting several cities and states bringing the Good News to the lost and hopeless.  I witnessed God's mighty hand healing the sick, setting the captives free and restoring hope and joy in the hearts of many.  The testimonies are too many to be able to share them all, but I will highlight just a few for your faith to be increased.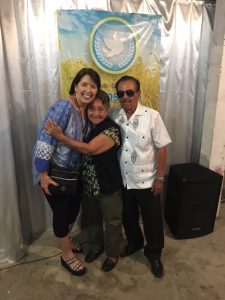 I first visited the gypsy church in Mexico City.  The gypsy people are a v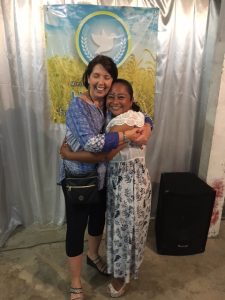 ery special people because they have endured so much rejection and persecution for centuries.  It is believed that they are one of Israel's lost tribes.  You can see through many of their customs and traditions the Jewish influences, including the language they speak, Romani, which has many Hebrew words.  I had the opportunity to minister to the women, who for centuries have been treated like second class citizens.  They aren't allow to attend school so many of them can't read or write.  Their place is in the home, raising children, cooking and attending their husbands.  God moved in the meetings in the most powerful and beautiful way, filling them to depths of their souls.  I was asked to minister to the pastors and leaders and their wives.  Literally they were like sponges absorbing every ounce of living water that they could drink.  Holy Spirit spoke that God would be glorified using the vile and despised of the world. They just wept, and God filled them with hope and healing. 
From there I travelled to the Southeastern corner of Mexico landing in Villahermosa, Tabasco.  I hadn't been to that part of the country for two years.
---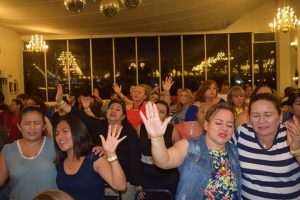 I ministered in many different churches doing conferences for women, married couples,  the youth, and for the Body in general. About an hour outside of Villahermosa I stayed in the small town of Frontera, Tabasco. The buildings and streets are literally in disrepair.  The Lord spoke to me and told me that just as the buildings in that place were crumbling and in great need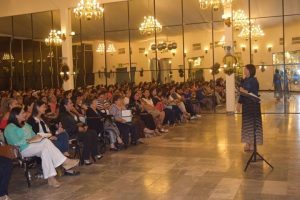 of restoration, so too the people were in great need of a visitation from the Savior.  I stayed in a small hotel, actually the only decent one in the town, and directly across the street was the main plaza where I would go and sit on a bench and observe the towns people going about their daily business.  The most common form of transportation is motorcycle or vespa, there must of been hundreds running back and forth loaded sometimes with an entire family of five!  I was being hosted and transported to different events by a family that are part of the ministry that invited me there, and so every afternoon I would go to the plaza and sit on a bench and wait for them to come by and pick me up.
---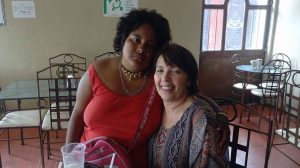 On the first occasion the "crazy" lady of the town came and sat down on the bench beside me.  At the time I didn't know that she was known as that!  She kept glancing over at me until she asked for some spare change and where was I coming from.  We began to converse when my ride came and I just placed my hand on her shoulder and told her to have a blessed afternoon.  The next day at the same hour the town drunk and his buddy came down and sat on the bench.  I must mention that I for sure was the ONLY foreigner in the entire town, so I guess I stuck out like a sore thumb!  This man wasn't  really drunk yet, but he had a small plastic bag with a straw that contained some coke with rubbing alcohol.  He asked if I had some spare change and as I was handing it to him, I looked him straight in the eye and told him that the alcohol that he was going to buy with this money had kept him a slave for many years and that God wanted to set him free that day!  He placed both hands over his eyes and began to sob.  I also told him that many times he had been close to death, but the Lord had kept him from dying because he wasn't done with him yet.  He sobbed even more.  He told me that when he was young that he used to sing to God.  That precious lost soul received Jesus as his Lord and Savior that afternoon on a park bench!
---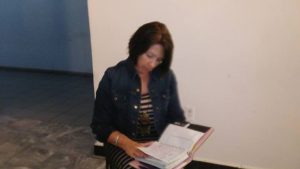 The next morning, across the street from the hotel I would go and have breakfast.   That day two sisters asked if they could meet me there to talk, and as we were fellowshipping, I looked out the window and the "crazy" lady passed by and before I knew it she walked into the cafe and came directly over to me and hugged me saying, I love you, I really love you, you are like my mother.  After a few minutes of conversing with her, in the middle of that little cafe she received Jesus as her Lord.  The girls were sitting there with their mouths open, not believing what had just happened.  When she left I turned and told them that the Gospel wasn't anything difficult or complicated.  You only need a heart full of God's love and compassion and just as a moth flies to the light in the dark of night, so too will the lost come to you, even if it's simply by sitting on a park bench!
After spending almost a week there I returned to Villahermosa where I ministered at a pastor's alliance, at a women's conference and in several surrounding churches.  God did so many miraculous things in the hearts of the people.  I was able to minister to a pastor's wife who had lost her husband two years ago and my goodness just by sitting in the corner of a little restaurant and pouring out God's love over her, she was healed and hope truly was restored and her broken heart mended.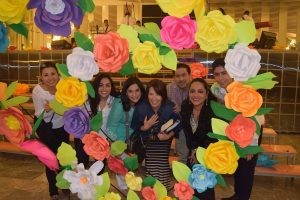 The next week I flew to Puerto Vallarta with Pastor Saul and Daisy Gonzalez and again so many wonderful things that the Lord did for His beloved children. I was able to attend several young people in need of direction and counsel, setting them back on track, bringing them back to their Father.  Sunday morning we drove for 3 hours up into the mountains to my favorite church in the town of Compostela.  It is situated in a beautiful valley, surrounded with lush green hills and mountains.  This is the little church that the entire praise and worship team are children from the age of 4 through age 15!  True worshippers in Spirit and in Truth!  I believe that every time these precious little ones minister, heaven pauses to listen!
---
ONE in His Presence
Conference for Pastors and Leaders
June 3, 2017
Martin Luther King Community Center
    Muskogee, OK. 
    9AM-5PM         Lunch will be served.
    For more info:      Pamela Baumann
   (479) 856 5001           RVSP
Pastor Juan Carlos Manzewitsch
If you are a pastor or leader, we want to invite you to attend this conference for a time of soaking in the holy presence of our God!  Pastor Juan Carlos is our pastor and we have had the honor and privilege of serving with he and his wife Fabiana for over 27 years.  Please if you will be attending I need you to RVSP so that we can prepare enough food for everyone.  Come and taste and see that the Lord is good!
---
UPCOMING EVENTS:
May 9th-15th  I will be ministering to the gypsy women in their first women's conference and also in the city of Morelia, Michoacán at a city wide women's conference and in the local church.
May 24th-28th  I will be in Celaya, Guanajuato for another woman's conference and in the local church.  Also in May, we are organizing a trip to fly to the four-corners part of Colorado to minister to the Native American peoples of that area.
June 3rd  ONE in His Presence    Conference for Pastors and Leaders
For more information please contact us :
Randy (479) 856-5000,  Pamela (479) 856-5001 Benjamin (918) 781-3004
or write us at: PO Box 1622, Muskogee, OK 74403  / e-mail: info@alphaaviation.org
In God we trust,
Alpha Aviation Team