"They shall mount up with wings as eagles"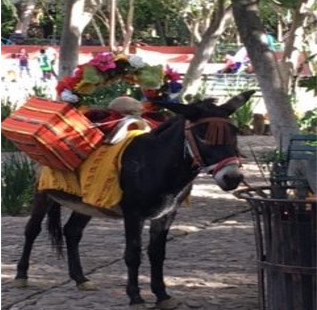 Greetings Family  It is with great joy and rejoicing that Randy and I write to you this month.  As we prepare to gather with family and loved ones to give thanks, my heart truly is so full of gratitude for
More
Missionary Aviation
Alpha Aviation Mission Outreach Center Inc. is a IRS recognized 501(c)3 Christian non-profit organization founded in 1998 for the express purpose of training missionary Pilots.
Our motivation for what we do is firmly rooted in Scripture and we consider it a privilege to be called to serve others. Our model in our mission is Jesus Christ Himself; in His ministry of compassion, He healed, feed, empowered the poor and ultimately gave His life so that everyone might enjoy the abundant life.
We are honest in our dealings, trustworthy in our commitments and truthful in our words. We pursue quality relationships that reflect our values and evaluate our work.
We forge and value partnerships and honor beneficiaries, partners, donors and colleagues as companions in an exciting journey. We build partnerships with churches, people, organizations, institutions and governments who share the same vision with us. We will share our knowledge, skills and vision with them to broaden our common platform for compassion.
Events
27th of Oct to 15th Nov 2016 Be a part of our outreach and see how you can help! We will be visiting many ministries in Mexico. Pamela will be ministering many different churches over the next couple of weeks. Support
More
Alpha Aviation is proud to have participated in this years annual Open House.  As always it was a great success and they know how to entertain there guest. The team put on a great show, providing many activities including aircraft expo,
More
The historical background of Perdon y Amistad date back to January 1985, year of the conversion of Pastor Saul Gonzalez Vargas. With the passion that the Lord puts in his heart, since then he began to move in the direction that
More
Last year when I started the process of writing this book I had no idea the impact it could have on others as well as me. Now that the book is in my hands I am beginning to realize and
More
Features

Whether you are a young pilot or an experienced one, you can always turn to our experts for help in your training to achieve all the necessary skills to becoming a great pilot.
More

Aviation Career Programs: Our team works hard on establishing the perfect training atmosphere, where picking an appropriate training ground in a number one requirement.
More

Do you have a calling on your life to become a Missionary Pilot? Our step by step missionary course gives you all the necessary skills to achieve your career goals!
More
Looking for a good training ground or assistance in Pilot training? Our experienced team will organize your training and further preparation in fixed wing. Call us!
+1(479)856-5000